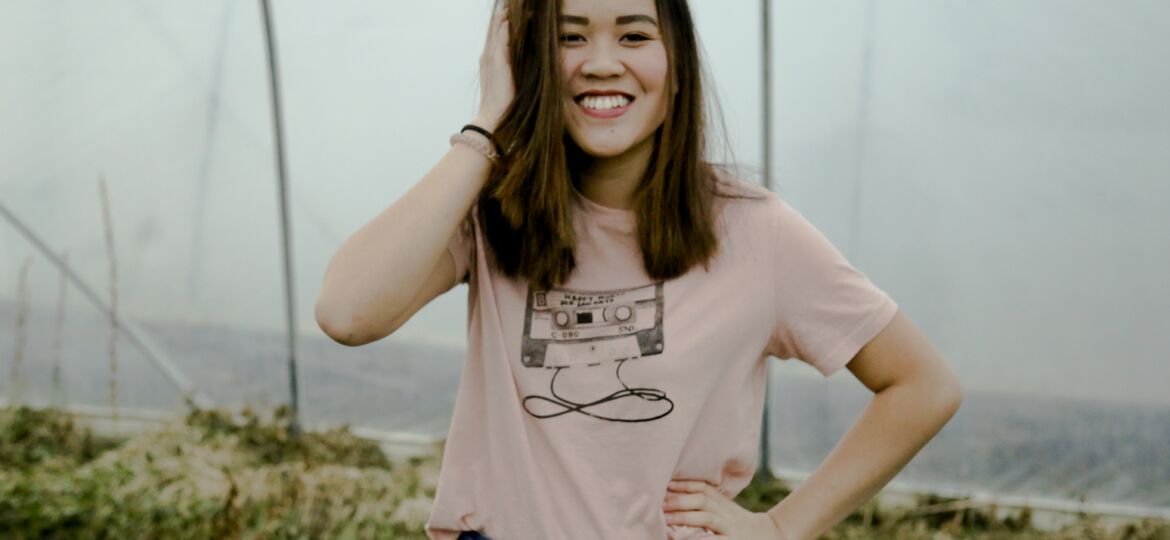 The most important point of branding for mission-driven organizations is to provide a genuine foundation upon which to build meaningful human connections.

So once you've gotten a handle on what a brand is and why it's important, if you're going to define, refine or completely redo your organization's brand, you need to tackle the how by first defining who.

Who exactly is it you're trying to build these human connections with?

Specifically, you need to identify the people your organization interacts with, and to define how the people who represent your organization engage with them.
If you start here in your branding journey, you will create a brand identity that moves beyond the allure of a flashy logo or the comfort and recognition of consistency to something that has integrity and truly resonates with the people who matter to your mission. In short, a brand that actually works.
Your Only Client
My first exercise, which you can download here, helps you define the one person who is most vital to your mission, and to begin building out additional personas from there.

If you haven't heard of audience personas, it's a pretty straightforward concept: An audience persona is an archetype, a well-defined, fictional representation of a particular group of people. It's much easier to consider what will resonate with one person instead of a nebulous group represented by graphs and tendencies.

To be clear, for your persona to be effective, it should be rooted as much as possible in reality. That means you should use whatever data is already at your disposal, and if possible, use tools such as surveys or focus groups to dig a little deeper into the attitudes, opinions, barriers and values.

Here's a great Tweet from Genie Gratto with a perfect visual how-to on building meaningful audience personas from the 2019 Nonprofit Technology Conference.

Notice the important point in the third image: Start somewhere with your data. You can always refine your audience personas as you get more and better information.

Here are just a few questions I ask in the Your Only Client exercise. To read more and complete the exercise yourself, download it here.

What is this person's family life like?
What untapped potential does this person possess?
What is this person's greatest worry?
What does the "after" look like?
If Your Organization Were a Person
Even if you're a solo entrepreneur building a "personal brand," your brand is not just another name for your personality. There's just one of me at Collective Reach, so it would have been sort of easy to just equate its identity with my own. Authentic, sure. Effective? Maybe not.

Not every aspect of my personality or style would necessarily be relevant to my work, nor would it resonate with the people I'm working to serve. (For example, the swearing.) Branding isn't about being phony–in fact, I can't stress this enough, your brand identity must be rooted in integrity–but it is about curating.

Your brand identity should occupy that sweet spot that both authentically represents your organization and addresses the values, voice and positioning that will connect with your target audiences.

This is true whether you're one person in a home office or a giant corporation, and it's why you'd be smart to define your brand personality.

Again, this is something that builds upon your core identity–mission, vision, values and so forth–with your key audiences in mind.

Your brand personality guidelines can cover your voice, tone, writing style and word choices.

A brand personality example I love for its clarity is Column Five's. In particular, I find the "[ ] but not [ ]" a valuable exercise in setting up those "guard rails" so essential to your brand identity.

Here's an example from a recent client of mine: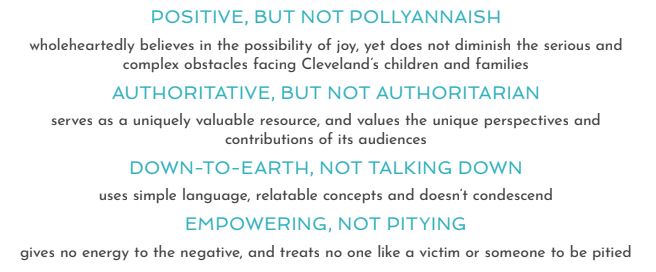 Remember: The "How" Begins with Defining "Who"
If you're ready to start defining or refining your organization's brand, I hope these tips motivate you to be clear on your audiences before you tackle your logo. Don't forget to download the Your Only Client worksheet (or check your inbox if you're already a Collective Reach subscriber.)
If you need help building a brand that connects with the people who matter most to your organization, get in touch.